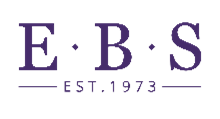 Part Time Data Administrator
Executive Benefit Services (UK) Ltd
Application Closing Date: 2022-06-30 12:00:00
Thursday : 9am to 5pm Friday : 9am to 4pm
---
About the Role
We are a long established firm based in the town of Lanark. We are looking for an experienced person with a good general admin knowledge. You will be working with data producing valuation reports for our clients. The job requires attention to detail and the ability to work with systems and processes already in place. We are looking for 10 - 13 hours over 2 days per week on a Thursday and Friday. We require good communication and interpersonal skills with good grammar, spelling, keyboard skills and knowledge of Microsoft Word and Excel.
How to Apply
Apply in writing or by email with your CV to : Executive Benefit Services (UK) Ltd EBS House 25 Hope Street LANARK ML11 7NE Email : sm@ebsuk.com Website : www.ebsuk.com
Key Role Requirements
Good grammar, spelling, interpersonal and communication skills. Working with established IT systems.
Key Skill Requirements
Microsoft Word and Excel Keyboard Skills Understanding IT software systems
---